Park Design & Influences ...
At nearly 2.5 acres in size, Jimi Hendrix Park is awash in vibrant colors of the Pacific Northwest.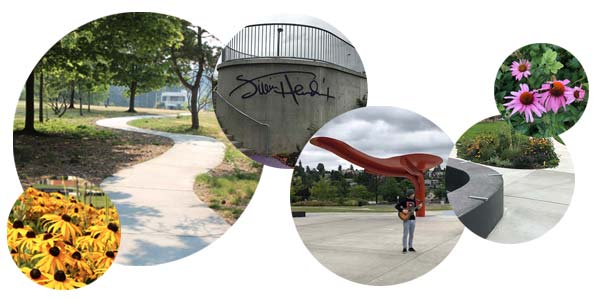 Today, Jimi Hendrix Park features an array of new improvements that reflect themes found in his music including: curved pathways that mimic a guitar in motion; song lyrics and historical timelines highlighting milestones in Jimi Hendrix's life; butterfly gardens; a central performance space complete with covered canopy that allows rainwater to flow into the nearby rain garden and so much more.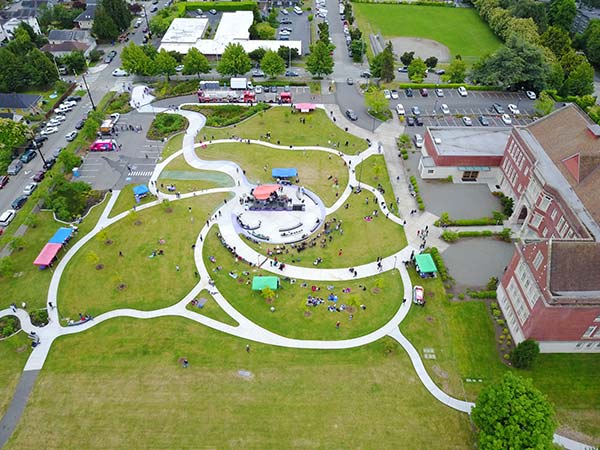 These artistic representations serve as a beacon to youth, summoning them to unlock their imagination and encourage them to pursue their dreams.
Influential Descriptors ...
Throughout the design and development stage, the Jimi Hendrix Park Foundation and its many partners held a series of public input meetings to provide local residents an opportunity to communicate with members of local city departments, project managers and other stakeholders to have a say in what their neighborhood park would become.
Over the course of several years, several key elements continually came to the table, including some of the adjectives that people would use to describe Jimi Hendrix: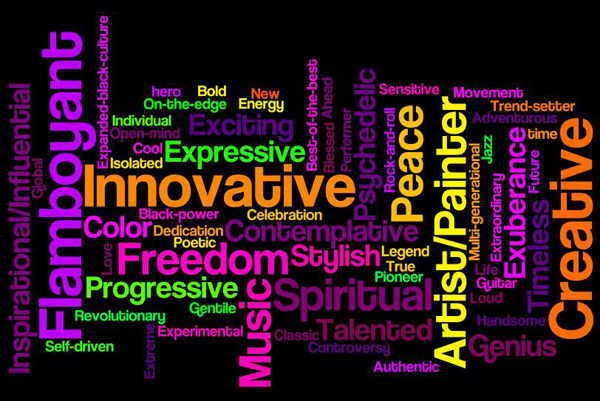 Jimi Hendrix's creative spirit was always being celebrated, which allowed the landscape architects, Murase Associates, to develop some key design concepts that would incorporate various elements into the final design. Topics such as light & color; sound & music; words & lyrics; planting & sustainability; and art & imagery were always on the forefront.
Jimi Hendrix Park
Design Influences
"light/color"

Jimi Hendrix Park
Design Influences
"sound/music"

Jimi Hendrix Park
Design Influences
"word/text"

Jimi Hendrix Park
Design Influences
"planting/sustainability"

Jimi Hendrix Park
Design Influences
"art/image"
Our Next Steps ...
While Jimi Hendrix Park is now open to the public; we're still actively developing the third and final stage of the Park, which will include our flagship art installation—The Shadow Wave Wall.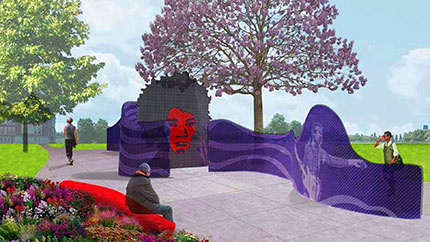 As of December 2018, we're in the final stages of constructing The Shadow Wave Wall and we invite you to help us towards completion. Click here to learn more about our final steps and how you can participate in our success.