Today you can help make a difference! Donate to Jimi Hendrix Park Foundation as part of the #GivingTuesday global fundraising initiative.
Donate Now: http://goo.gl/aYHDws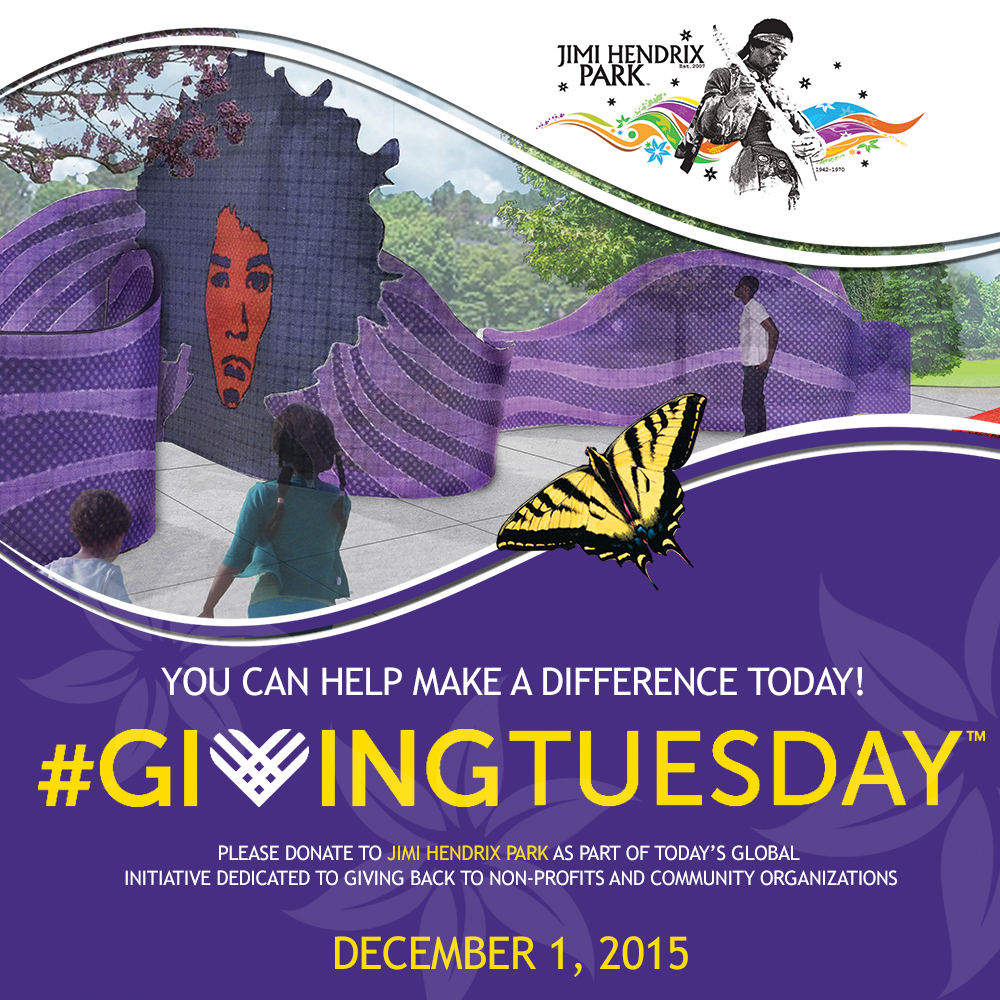 HELP BUILD THE EXPERIENCE ...
Jimi Hendrix Park Rain Garden Planting Party
Join us Saturday, October 24, 2015 at 9:00 AM for a rain garden planting party at Jimi Hendrix Park.
A rain garden acts like a native forest by collecting, absorbing, and filtering storm-water runoff from roof tops, driveways, patios, and other areas that donít allow water to soak in. Rain gardens also create habitat for birds and butterflies, prevent flooding inside and outside of homes, recharge groundwater supplies, and prevent erosion in creeks and streams. Help us build four beautiful rain gardens at Jimi Hendrix Park.
Place:
Jimi Hendrix Park
2400 S. Massachusetts Street
Seattle, WA 98144
Time:
Shift A: 9:00 am - 12 noon
Shift B: 12:30 pm - 3:00 pm

RSVP:
info@jimihendrixparkfoundation.org
Features:
Custom designed Jimi Hendrix car
Refreshments provided
Music
You can help your community when you donate to Jimi Hendix Park Foundation where your generous donation will go directly to the construction of Seattle's Jimi Hendrix Park, located adjacent to the Northwest African American Museum (NAAM) in Seattle's Central District.



Introducing Jimi Hendrix Park

NEW LIMITED EDITION JIMI HENDRIX PARK T-SHIRTS NOW AVAILABLE
Purchase the limited edition 2014 KISW/Jimi Hendrix Park t-shirts to help support the development of Jimi Hendrix Park. Proceeds from the sale of each shirt will go towards the construction efforts.
MENS / UNISEX
[GREY]

MENS / UNISEX
[WHITE]

GIRLS
[ATHLETIC HEATHER]
Jimi Hendrix PeaceTag™ Sales To Support Jimi Hendrix Park Foundation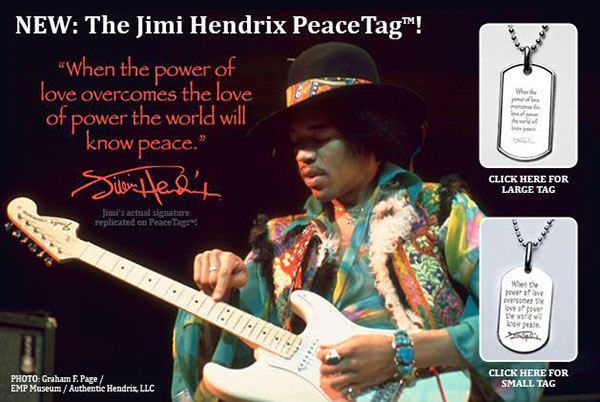 About Jimi Hendrix Park
Inspired by the music and legacy of Jimi Hendrix, the park, named in his honor, will beautify Seattle, motivate youth and others to achieve in music and art, and strengthen the cultural pulse of the Emerald City, Jimi Hendrix's hometown.
Jimi Hendrix Park is located in the heart of Seattle's vibrant Central District (2400 South Massachusetts Street), a thriving multi-cultural community rich in heritage. Nestled adjacent to the Northwest African American Museum and grounds of former Colman School, Jimi Hendrix Park will be a primary focal point for multi-cultural events, gatherings, and activities for the community.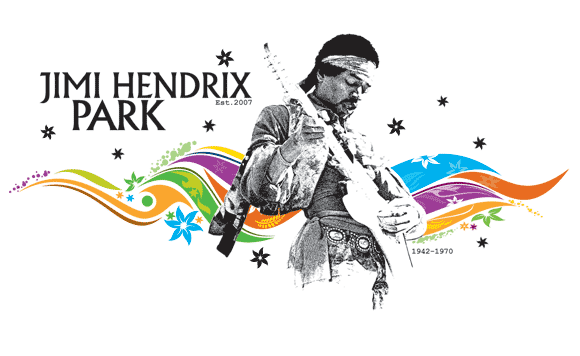 Our Vision ...
Create a community space inspired by the electrifying music and story of Jimi Hendrix. To create a gathering place for individuals of diverse backgrounds and ages to celebrate cultural heritage, experience community pride, and enjoy innovative educational programming.
Our Mission ...
Fundraise to support the development of Jimi Hendrix Park

Coordinate the design process

Organize innovative and inspiring programming

Ensure community goals are met

Support long-term maintenance of Jimi Hendrix Park

Support the Jimi Hendrix Park Foundation!
Donate Online via Paypal:
Donate with your Check or Money Order:
Jimi Hendrix Park Foundation
PO Box 58152
Seattle, WA 98138-1152
The Jimi Hendrix Park Foundation is a 501(c)(3) registered public charity. EIN: 27-3599916.
Did you know AmazonSmile will donate 0.5% of your eligible purchases to the charity of your choice? Sign up today to become a sustaining supporter of Jimi Hendrix Park Foundation and your everyday purchases and gifts will automatically help fund Phase 2 of the Park's development.